The American Ivy Society is a non-profit organization dedicated to preserving the genus Hedera through education and promotion. AIS members are nurseryman, horticulturists, botanist, and plant enthusiasts, professionals and non-professionals who share a passion for ivies of the world.


The Holly and Ivy European Garden Trip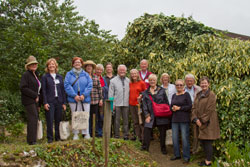 Photo Selection Now Online
Click Here


AIS NOW on Facebook!
click here.


Join Now!
If you aren't a member yet, why not join?
The membership is only $25. (USA)
Click Here to Join or Renew Now Online!
Printable form also available.

You'll receive a gift plant each year when you are a member of the
American Ivy Society
This year it is H.h.'Minigreen', selected as
Ivy of the Year for 2013.
You also receive the Ivy Journal. This 40th anniversary issue has descriptions and color photos of the Heart shaped ivies in the Pierot Classification system.


Ivy Journals For Sale
Click Here
2013 Just Added! 40th Anniversary Special issue!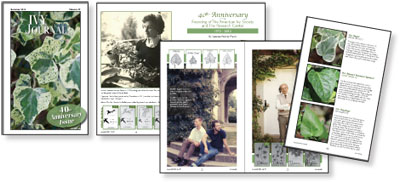 All E-mail questions are forwarded to one of your qualified members for response.
Our web site is updated regularly. Please check back often for more questions answered.